Micro Markets in Akron
What would be better than having a few vending machines in the breakroom? How about a whole convenience store right in the office? It may sound like a dream, but it's a reality with our micro markets program.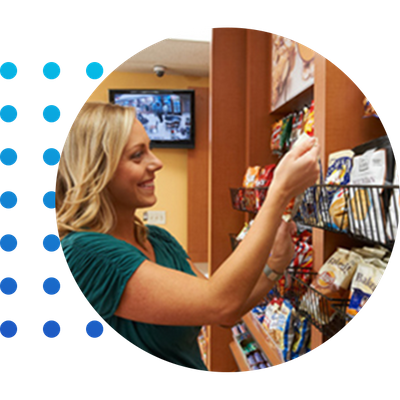 What's the BuZZ about?
Each market has its own web-based inventory management system, which makes evaluating and changing products a breeze. As with our other vending services, the selection is completely customizable.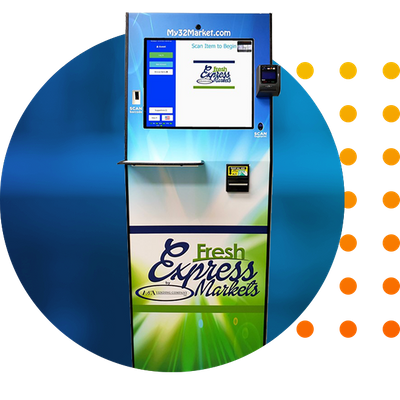 Self Check-Out Kiosk
You choose the space, and we'll turn it into a self-sufficient convenience store, complete with modern efficient coolers and attractive displays, and filled with any mix of the hundreds of items in our inventory. Don't have time to mind the store? That's fine...it takes care of itself. The self-service kiosks allow customers to touch, feel and read the product labels before choosing. When customers are ready to buy, they simply bring their items to the kiosk, scan them, swipe a card and off they go. Furthermore, an integrated security system with cameras curbs the potential for theft.
You Can Choose From A Variety Of Options
● Salads
● Breakfast Sandwiches
● Deli Sandwiches
● Subs
● Soups
● Entrees
● Cereals
● Ice Cream
● Pastries
● Medicine and Sundry Items
● Sparkling Drinks
● Much, much more!