Vending SERVICE in Akron
A & A Vending is a family owned and operated vending company located in Akron, Ohio. We've been in business since 1984. In our opinion, a company doesn't stay in business for nearly 40 years without doing a few things right. What sets us apart are two principles: respect for our customers and employees, and excellence in service. This explains our many long-term employees and long-standing customer relationships.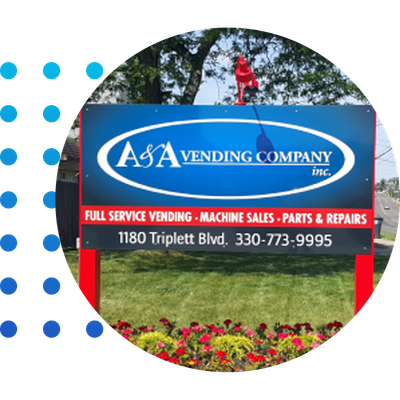 About Us
Simply put, we're passionate about vending. This comes through in the way we do business, but also in the fact that we are members of the National Automatic Merchandising Association (NAMA).
No matter who the customer is, our goal is to provide quality, affordable vending solutions. We do this with the widest variety of brand-name products, the cleanest, most modern vending machines and unique service offerings that can't be found with just any vending company.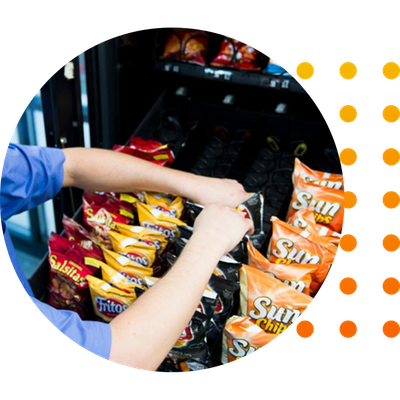 What We Offer
We install and maintain your vending machines with no monthly equipment rental fees or installation charges.
We offer both standard vending and customer subsidized vending that lets your employees buy items at a reduced price.
We provide FREE vending machine install, maintenance, stocking, and even offer commission structures.
1.
We offer 24/7 rapid-response service.
2.
We have our own in-house commissary to offer healthier, fresher products.
3.
We provide personalized service to meet our customers' unique preferences.